Independence Day Weekend DUI Arrests
San Diego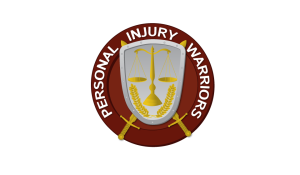 Despite the efforts of MADD, and the government, people keep drinking and driving. It was appalling last weekend for the right thinking citizens of Southern California. According to the California Highway Patrol during the 4th of July weekend, they have arrested 66 drivers in San Diego County for suspicion of driving under the influence. The arrests occurred between 6:00 p.m. Friday through 6:00 a.m. Monday.
California Highway Patrol Officer Mary Bailey said statewide there were 948 DUI arrests with nearly 20 more arrests over the same period last year. There has been one fatality reported in San Diego County and 23 traffic related fatalities statewide.
---
Oceanside
Pedestrian Killed by Suspected DUI Driver
According to Oceanside Police Sgt. Ignacio Lopez, a pedestrian was struck and killed at approximately 11:15 p.m. Sunday on eastbound state Route 76. It was in the vicinity of Interstate 5. Sgt. Lopez said the driver of an SUV identified as Foxworthy age 46 struck a woman. The woman was attempting to cross the highway.
Witnesses told police the woman failed to look for oncoming traffic before crossing.  Foxworthy's arrest took place on Tuesday. The charges were for suspicion of driving under the influence in a crash that killed the pedestrian. According to Sgt. Lopez, the woman was airlifted to Scripps Memorial Hospital in La Jolla where she later died.
In California, it is incumbent upon vehicle operators to assume that pedestrians and people on foot may not look both ways. It is reasonable for a car driver to foresee that a child or elder with slower response or intellect could come into the road.
An intelligent vehicle driver normally would have enough lag time to react to an event such as this. Drinking alcohol and driving slows down the reaction times of a car driver. It also ruins good judgment. In the case at bar, unless other facts are present, the vehicle operator is civilly and criminally liable.
Citations:
http://fox5sandiego.com/2016/07/02/chp-arrests-16-for-dui-so-far-this-holiday-weekend/
http://fox5sandiego.com/2016/07/05/man-facing-charges-in-fatal-pedestrian-crash/