Orange County Work Comp Case a Sign of Attorney Bad Faith?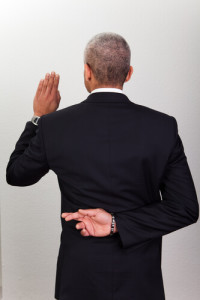 The stunning case out of Orange County shows the depths of crooked schemes. Unfortunately, it's just one of many used across the country. The District Attorney's Office's case is strong and hopefully, acts as a precedent against future action. However, such Worker's Comp schemes are not uncommon. Below we'll take a look at the implications.
The District Attorney's Office worked with the California Department of Insurance and the state's Bureau of Investigation. The total case took about three years. The cases filed last week include conspiracy referring clients for comp, insurance fraud. Furthermore, these are all in "reckless disregard for commission of fraud."
The state alleges this is aggravated white collar crime over $500,000 with a loss of over $1.3 million. The specific case shows that Carlos Arguello formed a shell company to refer up to 40 worker's comp insurance and personal injury referrals. In addition, he allegedly forced attorneys to sign annual contracts for his scandalous acts.
A Wider Scheme
The OC Breeze reported on the case. Below are attorneys charged in the case from a list they compiled:
Jon Woods, 56, Cypress, State Bar #181388
Payman Zargari, 49, Sherman Oaks, State Bar #208451
John Jansen, 49, Santa Ana, State Bar #182405
Fari Rezai, 39, Irvine, State Bar #195149
Lionel Eduardo Giron, 49, Pomona, State Bar #200450
Dennis Ralph Fusi, 73, Lakewood, State Bar #70905
Jorge Humberto Reyes, 39, Los Angeles, State Bar #232350
Rony M Barsoum, 43, Los Angeles, State Bar #231843
Robert Irving Slater, 67, Encino, State Bar #67572
Robin Jacobs, 52, Sherman Oaks, State Bar: #167089
Beyond just the attorneys, prosecutors allege Arguello used cappers to bring in a minimum number of clients. This involved a monthly fee sent to the Cappers. The state accused them of distributing fliers and cards in Latino communities to bring in unwitting clients. Furthermore, the attorneys let Cappers create and submit documents under their name without review.
A Warning Sign for All
This case is a warning for everyone involved. Furthermore, it is a shot across the bow to attorneys in the state. Unprofessional behavior such as this is very inappropriate. In many cases, such referrals are illegal. Each one of these cases reduce the effectiveness of actual Worker's Comp claims. However, it is the role of the state to clamp down on such insurance fraud. Such bad faith among attorneys is a shame and a disgrace.