Going Above and Beyond as an Attorney
Serving Your Clients in Every Way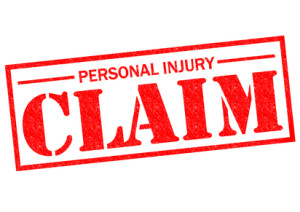 If you haven't had one of these clients yet, it's just a matter of time. There are often clients in desperate need of more than the job description of an attorney can provide. There are many clients that have a series of issues, from divorce to injury, to a loved one passing before their time. They are often in a vulnerable position and need a strong shield in order to rebuild.
This is why you went to law school. This is an opportunity to assist someone in their time of need and provide more than what's stated on your business card. This can be the moment that defines you in comparison to others in the legal field.
Where Ethics and Need Collide.
Obviously, the more complicated the case the more involved you may find yourself. There are many such clients that can get an attorney involved for months, sometimes with minimal payment. Still, there is a fine line between fulfilling your oath as an attorney and crossing certain personal boundaries. Behind all of these decisions can be foregone time and money. This is where experience and caring can make all the difference.
If you've been in the field for a while or just getting involved there are some resources that you can develop to aid both your firm and your prospective clients. You can have a list of common organizations or professionals that can deal with certain types of problems. This can be especially helpful if you have clients that are often dealing with similar issues.
You can also determine how much time and energy is "too much" and work with your staff to aid the client as much as possible up until that point. Be up-front with the client about your schedule and responsibilities and make sure that there is a healthy respect of that on either side.
No set of rules can be absolute, but an attorney only has 24 hours in a day. Combined with the job, family, rest, and more, there needs to be a balance. Attorneys vow to aid their clients and you need to be at the top of your game to assist them as much as possible.
Michael Ehline is a Los Angeles-based personal injury attorney committed to assisting up-and-coming attorneys. He writes these articles as a means of aiding clients and their prospective legal guardians.