Fiat Chrysler Issues Recalls for Jeep Grand Cherokee's and Dodge Durango SUVs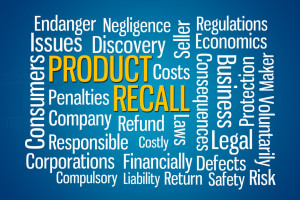 The above auto manufacturer told drivers to stop driving their vehicles immediately.  Sunday the Fiat Chrysler Company stated there was an error earlier in the month in the assembly process that may result in a component in the Jeep Grand Cherokee and Dodge Durango to break.
In this event the driver would have reduced braking power or possible and rear-end instability in these two models of SUVs. The company said owners of these vehicles should stop driving them immediately and schedule an on-site inspection.
The vehicles involved in the recall were manufactured in 2015 from June 12 through June 20th models of the Jeep Grand Cherokee and Dodge Durango SUVs. Fiat Chrysler said there were approximately 5,608 of the vehicles believed to be in the United States, 255 in Canada and 65 in Mexico.  In the company's statement they said the issue was discovered during an internal quality review bringing a stop of SUV shipments from the plant. They have resumed assembly after correcting the problem.
They said it is possible they may recall another 7,690 vehicles built during the same period as the Cherokees and Durangos. The company has only identified 65 of these vehicles have been purchased and on the road, while the rest are at auto dealers sales lots.  Consumers owning 2015 Jeep Grand Cherokees and Dodge Durango SUVs can find the VIN number at the base of the windshield in the SUV and inside the door. They can enter the Vin number at the manufacturers website.
Source:
http://money.cnn.com/2015/06/28/news/companies/chrysler-fiat-recall-suv/