Building a Modern PI Law Office Inexpensively Without Being Cheap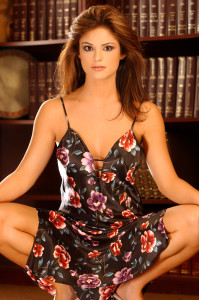 PI Law is short for "personal injury law," which in turn is defined as a personal injury lawyer who spends the majority of his or her time in the practice of law assisting victims of torts, which are negligent acts by a person or persons, which either individually, or in a supervening, or intervening manner, cause injuries to another, for which there was a duty owed not to cause that particular type of harm to that particular type of person.
Most people fresh out of law school would probably commit legal malpractice if they jumped right into PI law after passing the bar. But for those who interned, were paralegals, or law clerks, or those on the Law Office Study Program, putting out a shingle is a real option due to their first hand experience.
Whether you are a guy, average looking woman, or an extremely attractive female as in the photo to your left, expect to age prematurely, a lot of stress, and loss of good looks quite rapidly. The bottom line is that personal injury law is among the most stressful of all the legal fields I have partaken in and practiced. Just avoiding malpractice minefields, not to mention the IRS and FTB paperwork nightmare, is a Herculean task. But if you think this is for you, here goes:
Starting a New Firm Doesn't Mean You Have to Be a Rookie.
Getting out of law school or leaving an established firm for the first time may cause butterflies in the stomach. The sheer weight of having to handle cases and run an office may seem daunting, especially if this is your first time in such an endeavor. However, new techniques and technologies allow the modern attorney to press their costs down without sacrificing quality or their connection with their clients.
Outsourcing tasks can take on many forms. Making sure that the phones are still answered and inquiries directed still remains a vital part of any firm. However, in many cases the very nature of an office is changing towards a combination of a brick and mortar and virtual office. How this is done can make all the difference, from accumulating clients to the costs of such actions.
Many attorneys are not also accountants, but often have skills in record keeping and the ability to create budgets. The widespread use of accounting software, including QuickBooks, allow for many lawyers to ditch the traditional CPA and shift toward an automated system always at their fingertips. You can still keep an attorney as a backup, but writing checks is easier than ever. Having a reliable computer program with the skill of an accountant to file your taxes as needed can make a world of difference. For many accountants– as with attorneys– you get what you pay for.
---
My Law Office Managed from Afar.
There is now the ability to pool resources that make your office run. This includes a virtual receptionist or secretary that will be able to answer the phone while you are out of the office or on the case. You will be able to get relevant information gathered separately and sent your way at your own pace.
You are able to have the personal touch of such a system without having to ask potential clients to leave sensitive information on voicemail. Save yourself the money and the office space by using one of the many virtual office companies across the country.
In the same manner, you cannot do all of the research all of the time. The assistance of a skilled research assistance or paralegal is invaluable. Modern technology allows the prudent attorney to outsource such tasks to various sources from outside of their office. Also, services that draw upon other attorneys, accredited paralegals, researchers, and law students exist. And these options attract hungry up and comers with experience and some cash who can save you time and money.
Hiring an SEO expert to craft internet marketing strategies can get your name into households. Marketing strategists can also inexpensively carry your banner. You may be able to effectively leverage your time and money to make your cases go smoother. In cases where you are not needed but a physical presence is, the practice of hiring an attorney per diem to represent your client in court can save you time and money.
Remember: you create your own destiny. Using your brains to build experience at your firm can be the most valuable compensation you receive. Building an impressive caseload and results is something that you can't outsource– but the road there can be assisted by the process.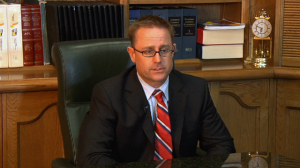 Michael Ehline is a leading personal injury attorney from the Los Angeles area https://personalinjurywarriors.com/law-firm/injury-attorney/ehline-law-firm-personal-injury-attorney His work on building modern law firms is based on his experience in and out of the courtroom.
He built his career studying under attorneys and in the courtroom and passed the bar while still in law school. He aims to assist attorneys in building a new generation of ethical professionals.