Tracy Morgan and The Seatbelt Defense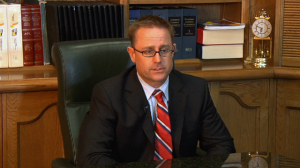 By attorney Michael Ehline – One of my favorite comedians besides Dave Chapelle is definitely actor Tracy Morgan. Morgan was recently severely hurt in a collision with a Walmart tractor trailer truck as a passenger in his limo bus, and he may not return to acting any time soon. According to Morgan's attorney Benedict Morelli, the 45 year old actor and comedian suffered a brain injury and other harm in the June 7, 2014 crash. The lawyer stated that the doctors are not certain with the outcome of Morgan's injuries, and he has been in physical and vocational therapy. He is working on cognitive and speech issues.
Morgan is currently still using a wheel chair and the attorney said he was still struggling with the injuries caused during the accident making his return to the spotlight unknown. In July Morgan filed a federal lawsuit in the U.S. District Court in New Jersey where the accident took place, against Walmart.  Morgan issued a statement that said he was not to blame for the collision after Walmart has claimed Morgan is at fault for not wearing a seatbelt at the time of the crash.
Morgan went on to state that he and his friends were doing nothing wrong at the time of the collision, and he is fighting every day to heal. Walmart truck driver, Kevin Roper, already pleaded not guilty of vehicular manslaughter and assault by automobile in the six car pileup that resulted in the deaths of comedian's friend James "Jammie Mack" McNair and seriously injuring two passengers. Roper is currently free on bail.
Of course, Morgan is suing the Walmart driver and Walmart for his injuries. And of course, the defense are proffering up many defenses. The defense at issue here is the actor's failure to wear a seatbelt, or the Jersey "Seat Belt" defense. I am not a New Jersey lawyer, so I don't want to go awry of any ethics rules by pretending I can explain Jersey law. But I thought about it for awhile, and figured I would approach this from the point of view of a California attorney, and give consumers some information about seat belt laws in the Golden State.
California Law on Failure to Wear a Seatbelt in a Limousine
"(2) The operator of a limousine for hire or the operator of an authorized emergency vehicle, as defined in subdivision (a) of Section 165, shall not operate the limousine for hire or authorized emergency vehicle unless the operator and any passengers four years of age or over and weighing 40 pounds or more, in the front seat are properly restrained by a safety belt."
California, along with fourteen other states, allows the "seat belt defense," which can reduce a plaintiff's recovery for injuries suffered in an automobile accident–even if the accident itself was entirely the fault of the driver of the other car. If the injured car accident victim was not wearing a seat belt, a successful use of the seat belt defense by the defendant would limit the plaintiff's recovery to only those injuries that would have been suffered had he been wearing the seat belt. Wearing a seat belt can't prevent an accident, of course, but as noted above, it can dramatically reduce the severity of an injury suffered in one.
Here, since Morgan was traveling in a limousine bus, unless he was riding in the front seat, or under 40 pounds, he would be exempt from wearing a seatbelt. Of course, it would still not be unreasonable for the defense to argue in mitigation that Morgan still should have been wearing one, even if we was excepted from the seatbelt statute. Assuming for the sake or argument that Morgan is not immune under the seatbelt law, we will continue our analysis.
Proving (or Disproving) Seat Belt Use
Often in the news, we see reports of accidents, wherein the victim is accused of not wearing a seatbelt. Often, this cannot be corroborated by a witness. How do they know if the victim didn't unstrap after the wreck? The answer is, in many cases there is no way of knowing unless there is an admission. But in some cases, a dutiful investigation can reveal what cannot be revealed by the naked eye.
Some types of seat belts can also be defective, can release at the moment of impact, or the seat back can fail, ejecting the strapped victim right out of a window.  In any event, the defense, as here in the Morgan case will almost always try and attribute the fault back to the victim. In fact, blaming the victim is a very effective strategy in eliminating or reducing damages payouts.  It all boils down to what a jury or insurance adjustor wants to believe.
As noted above, California Vehicle Code section 27315 outlines the state of California seatbelt laws, and may also be referred to as the Motor Vehicle Safety Act. This statue of regulations for seatbelts explains drivers and passengers in automobiles of the legal requirements in California. Anyone in a moving vehicle is required to wear the protective restraints. Most other commercial vehicle occupants are required to wear belts. Taxicabs are required to have restraints installed, and limos are also required by law to make passengers in the front seat wear seatbelts. Other passengers must also be provided seatbelts in specified commercial vehicles, though they may not use them. The law is clear that virtually everyone must wear the safety restraints in moving vehicles.
Children under the age of 16 in a motor vehicle, whose patents are not present, are the responsibility of the driver to make certain they wear a safety restraint or are properly restrained. Parents no matter what age the children are, must ensure they wear safety belts or are properly restrained when they are in the vehicle no matter who is operating the vehicle. Vehicle Code section 27360 outlines safety restraints for young children, which states young children must ride in the back seat of the vehicle. Any child under the age of six or 60 pounds must be in a child safety seat. Children over the age of six or weighing more than 60 pounds when in a child safety seat may ride in the front seat of a motor vehicle under certain circumstances.
These include:
Vehicles that is not equipped with a back seat.
Vehicles where the rear seat faces the rear or side of the vehicle.
Children with medical conditions that must ride in the front seat of a vehicle
Vehicles that the back seat is holding other children under the age of 12 years old.
One restriction for children riding in the front seat of a vehicle under these regulations, is that no child under the age of one year old is permitted to ride in the front. Children over one year of age or weighing over 20 pounds can ride in the front of the vehicle. Children in rear facing car seats are not permitted to ride in the front seat of the vehicle due to danger of injury due to airbags, which can cause skull fractures, traumatic brain injuries and in some cases death in the event of an accident. In this case, the facts related that Morgan was an adult, so this section would not apply.
Violations of California Seatbelt Laws
California seatbelt laws when violated can have penalties as it is considered an offense police officers seeing the violation can stop the driver and issue a ticket. The fines that can be issued in the tickets for not wearing a vehicle safety restraint are set at the state level under the rules of the California Vehicle Code. The fine that will be ticketed will depend on the age of the passenger or driver not wearing a seatbelt or in a safety seat and will depend on whether it is a first offense or if the driver has been cited prior for this type of violation. The fine for a passenger not wearing a seatbelt age 16 or older for a first offense is $20 and if there have been previous violations the fine will be $50.
When the a child under the age of 6 or weighting less than 60 pounds is not wearing a seatbelt or in a safety seat the fine that will be ticketed is $100 for a first offense. If the child was not in a safety seat due to the inability to afford one the court may waive the fine and refer the parent or guardian to a program where the child seat will be affordable. The court is not obligated to waive the fine and any future violations will result in a $100 fine. In the event the child is over six years old or weighs more than 60 pounds for a first violation the fine will be $50 and for continued offenses the fine rises to $100 per incident.
The other issue may be defensive driving school, which will be up to the court to make the decision. Some traffic courts in California may accept a specific online defensive driving course rather than one at a local location. The other concern with the California penalty is that the amount of the fine can be doubled or tripled and while the amount for an adult not wearing a seatbelt is $22.50 fines for violations involving children is higher and with other costs involved can cost much more.
Commonly Asked Questions
Does everyone have to wear a seatbelt?
Except for the noticed exceptions, most everyone in a motor vehicle in the state of California is required to wear a seatbelt, and children under specific ages and weight must be in a child safety seat. There are exceptions to the law such as drivers or passengers with certain medical conditions that make it unsafe for them to be restrained. Another exception are individuals who enter and exit the vehicle often, like a meter readers, newspaper delivery, mail carriers, garbage truck personnel or drivers and other occupations of this nature on their route only. Morgan was none of these either.
What are the reasons for seatbelts?
The main reason for seatbelt use and laws is safety in the event of an accident; since it is the law in California getting caught without a seatbelt will mean being fined. In the event of an accident seatbelts provide protection for the driver and passengers and statistical data has proven they can prevent injuries. According to the National Highway Traffic Safety Administration people not wearing seatbelts are approximately 4 to 5 times more at risk for being hurt and wearing a seatbelt can reduce the risk of death by about 45 percent in an accident (Source.) Even with this data statistics from the Prevention Institute in 2002 showed that only approximately 75 percent of people use seatbelts.
Why don't some people wear seatbelts?
The reasons for not wearing a seatbelt commonly goes from being careless to having misconceptions about the use of the safety restraint such as it jamming during an accident and being trapped in the vehicle. While this may be a frightening thought for some people in most situations this will not occur and the data from the National Highway Traffic Safety Administration shows that people not wearing seatbelts during a crash have a 75 percent chance of being killed if they are thrown from the vehicle.
How do seatbelts keep people safe?
During an accident, crash or collision the impact causes the body of the driver and passengers to continue moving forward. Wearing a seatbelt holds the body in place and keeps the person wearing it from hitting parts inside of the vehicle, the steering wheel or going through the windshield. Wearing a seatbelt can reduce injury since it holds the trunk of the body from extreme movement. Data from the Prevention Institute shows the rate of seatbelt use in California is 91 percent, which is one of the highest rates nationwide.
What types of seatbelts are there?
There are 4 types of seatbelts in motor vehicles beginning with a lap belt, a sash belt, both lap and sash belt and the last is referred to as a 3 point harness. The lap belt was more common in older vehicles, but does not have the shoulder sash that is common in newer vehicles with both the lap and sash belt. The lap belt, while it provides some protection it does not hold the upper part of the body's trunk in the event of a crash. The lap and sash belt and the 3 point harness seatbelt are the safest in the event of a mishap, with the 3 point harness being the safest as it provides more protection for the body on impact.
Children and Seatbelts
Seatbelts are designed to provide safety in the event of an accident, but are not the best type of safety restraint for children of certain ages or even fit children properly to provide protection on impact. The seatbelts that are standard in motor vehicles are designed to fit adults, though they do have a purpose with use for children with additional safety measures, which include:
Children or teenagers large enough can use a standard seatbelt that will provide safety.
Children approximately four foot nine inches or over 40 pounds should have a booster seat along with the seatbelt.
Children between thirty-five and forty pounds should have a harness child safety belt.
Infants and children up to approximately 35 pounds should be restrained with a rear facing child seat with a harness safety restraint.
Car seats are essential in protecting young children and infants, but they may be cost prohibitive. In the state of California seatbelts are the law and to assist with the expense of a child safety seat programs are offered for low income families at the county health departments.
What kind of child safety seats are there?
Seatbelts are designed for adults and it is essential for infants and young children traveling in motor vehicles to be properly protected in case of a crash. Seatcheck.org has published statistics involving child safety seats, which shows that the risk of death of infants can be reduced by approximately 71 percent with the proper safety seat and for toddlers the risk is reduced by about 54 percent.
Child safety seats can be found in different models making it possible to find one that fits the infant or child and the vehicle properly for ultimate protection. The one thing about these safety seats is they can be difficult to install them correctly and the owner's manual should be used to ensure it is installed right. According to seatcheck.org approximately 7 out of 10 car seats are incorrectly installed or improperly adjusted. Having a child safety seat to protect young children is extremely important, along with being the law in California, but when parents do not have the seat installed properly and are not aware it is not correct in a crash it can put their child at risk of being harmed.
In an effort to combat the problem of choosing and installing child safety seats the National Highway Safety Traffic Administration developed Ease of Use ratings that parents can check and they will do a free inspection at stations located nationwide. In California, when young children have outgrown a child safety seat the law requires older children should use a booster seat. This will make the automobile seatbelt fit the child better, which means optimum protection if the vehicle is involved in an accident. The National Highway Traffic Safety Administration suggests children should use a booster seat until they are either four foot nine inches tall or at least 8 years old.
Many news stories involve unstrapped children being ejected from moving vehicles. The story of Morgan involves him being thrown around like a rag doll inside of a limousine. It appears that New Jersey law requires use of seatbelts  by passengers in moving limousines (Source.) If it can proven that Morgan was not wearing his seatbelt, then the defense will be able to argue for a reduction in damages.
In other words, with Morgan saying he was strapped in, and the defense saying he wasn't, this becomes of battle of paid experts. One other factor will be the likeability of Morgan to a jury. If they like and trust him more than the defendants, then it is likely this defense may not come into play, as Morgan will have more credibility. Do you think that California limousine occupants should also be required to wear seatbelts at all times? Sound off.
Citations:
Mashable: http://mashable.com/2014/09/29/wal-mart-tracy-morgan-lawsuit-seatbelt/
TMZ: http://www.tmz.com/2014/09/29/tracy-morgan-walmart-no-seat-belt-lawsuit/