The Toyota Wrongful Death Settlement, What Can Victims Learn?
The Toyota Wrongful Death Settlement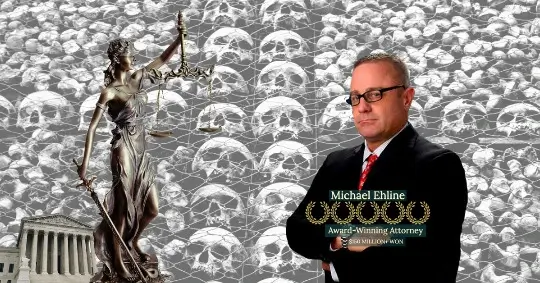 Toyota Motor Corporation settled some of the much pending wrongful death and personal injury lawsuits stemming from its vehicles' sudden and unintended acceleration.
Have You or a Family Member Been involved in a Wrongful Death Case with Toyota? Contact Ehline Law
One settlement was for a serious car accident that occurred in Utah in 2010. In that case, a male and a female were pummeled into a wall due to the car's defect. At the same time, another involved a California highway patrol officer and his family members. Here, we discuss these incidents and what you, as a victim, can learn from them.
The Utah Toyota Wrongful Death Lawsuit
A victim's immediate family might file a wrongful death lawsuit if their loved one died due to a third party's negligence. The case was settled in 2013, three years after a man and woman lost control of their Toyota vehicle and crashed into a wall.
While Toyota settled the lawsuit without going to court, the vehicle manufacturer stood by its claim that the Electronic Throttle Control System, the alleged cause of the spontaneous acceleration, was safe for use.
Toyota Motor Corp. blamed driver error, struck accelerator pedals, faulty floor mats, and not the Toyota vehicles themselves.
The California Highway Patrol Officer Case
In another case involving a Toyota vehicle, a California Highway Patrol officer and his three family members died in suburban San Diego in 2009 after their Toyota-built Lexus hit an SUV, went off an embankment, tumbled many times, and caught on fire. Investigators determined that the accident occurred because of the wrong-size floor mat that trapped the car's accelerator.
This finding prompted a sequence of recalls of Toyota vehicles that included over 14 million vehicles. It also brought in many lawsuits by Toyota owners, with many complaints of accelerations across many different Toyota models.
It also brought to light brake defects noted in the Prius hybrid. Toyota has tried to blame the incident once again on stuck accelerator pedals, driver errors, and faulty floor mats.
The First Toyota Case to Go to Trial
The death of a woman named Noriko Uno, who died as the result of an accident involving spontaneous acceleration by her 2006 Toyota Camry in Los Angeles, appeared before the district court in 2013, and the decedent's family sought compensation of $20 million.
Some of the main arguments made by the family's lawyer were that Toyota had failed to install an appropriate override safety feature in the Camry. The car manufacturer indicated that the car included a state-of-the-art braking system. It also blamed Uno, who had been driving at a speed of up to 100 mph when the crash occurred. A Los Angeles witness confirmed this. The car manufacturer also blamed the collision on the health issues of the victim.
The Van Alfen Unintended Acceleration Case
According to investigators, a man named Van Alfen was traveling on Interstate 80 near Utah when his Camry suddenly accelerated. According to police, skid marks indicated that Van Alfen attempted to stop the vehicle as it exited Interstate 80.
Before hitting the wall, the car passed through a stop sign at the bottom of the ramp and an intersection, killing Alfen and injuring his son and fiancée. The Utah Highway Patrol was able to determine that the accelerator was stuck.
What Can Victims Learn from These Cases?
An important lesson from these cases is proving that a wrongful death resulted from a manufacturing giant's error. Is challenging. Large corporate giants have many resources at their fingertips and often have outstanding legal teams to represent them should something like this occur.
Despite several lawsuits against the Japanese automaker for sudden unintended acceleration and findings of millions of recalls, Toyota has not closed the doors to its business.
Thus, victims, or their families, must always enlist the help of an attorney who has experience in these kinds of cases and can recover economic losses on the victim or family member's behalf.
Another essential point to note is that if you choose not to file a personal injury or wrongful death suit against a third party, the same incident could occur again. The chances of manufacturers like Toyota changing their products become much less likely.
Although Toyota only paid a few settlements, they recalled 14 million vehicles to replace their floormats. This may have saved hundreds of lives, which may not have been possible without every class-action lawsuit.
Contact Ehline Law Firm Today!
If you were in an accident that wasn't your fault, or if you have lost a loved one as the result of the negligence of a third party, you need an experienced attorney to fight your case. Ehline Law Firm may be the friendly civil lawyer near you, but do not let that fool you.
We have experienced and aggressive Los Angeles wrongful death attorneys on our team who can get you the justice you rightfully deserve. With a host of accolades and decades of experience, we can advise you on the way forward. Contact us today for a free consultation!