The Pitfalls and Rewards of a Solo Practice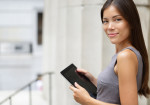 If you have ever considered setting up your own personal injury law firm, and you are a new lawyer with no background in leadership, or military training, consider getting a partner or mentor first. Law school can prepare you to be a clock puncher and a form filler, but no way is it going to get you the PIWI Trial Attorney of the Year Award.
You really have to know what you're doing. You have to be Gung-Ho. You have to be confident, cunning, experienced and most of all, bankrolled.
---
Flexible and Sometimes Vulnerable
Going solo, especially into the tort law profession, can be a momentous decision. Many attorneys choose not to, for many reasons. One of the key ones is the fear of being on one's own, especially if something goes wrong. Without a support network in an established firm or a partner, the chance of failure can increase. However, alongside these risks come the additional chances of success.
When considering such a move, or if it has already happened, there are several key factors that are involved. By navigating the potential pitfalls, you will be in a better position to have a successful practice. There are also some important ethical standards that a solo attorney must also weigh.
---
Experience often plays the key role in setting up such a practice. Having the chops to run a firm often is learned on the scene with other attorneys over the course of years. Not only this, but the contacts made during such a period can act as a bit of a safety net to reduce the chances of failure.
These contacts and former partners can operate as an insurance policy. If you are ever in a vulnerable position or just need to take some time off or get backup, having a skilled hand there to assist can be vital. This doesn't mean that the relationship has to be steady or permanent, but an important release valve when needed.
Sometimes this help does not need to be from someone with a J.D. In other cases, a non-legal professional can help you keep up with a heavy workload. In some cases, this can be through a secretary or assistant. The role of such staff members is often overlooked but invaluable.
And even a part time helping hand can ensure that you do not find yourself overwhelmed with tracking appointments, paperwork, or returning phone calls. All of these can take up many valuable hours that you will soon find out you don't have.
This time is not only valuable for yourself, but for your clients. Make sure to keep a portable copy of what and where your appointments are. Sometimes this can be done with a pocket calendar and a pencil, but more often than not, an electronic form is much simpler.
A smartphone or tablet can take on such a task and allow for cross-platform utilization, including easy access to email, web browsers, or legal apps. With proper utilization of such a form, the chances of making errors is reduced substantially. This is especially the case when these tasks are coupled with your own daily and weekly routines.
By combining these ideas and others the chances of serious issues arising is significantly reduced. There is also the possibility for outside oversight or assistance as needed and an ability to balance a schedule without being completely overwhelmed. Just because your firm has your working by yourself doesn't mean that you have to be alone.
---
Michael Ehline is a leading Los Angeles area personal injury and vehicle accident attorney. He has offered support for fellow attorneys through the Circle of Legal Trust, working with others in the field to find ethical and professional means of working with clients. His main number is (213) 596-9642.