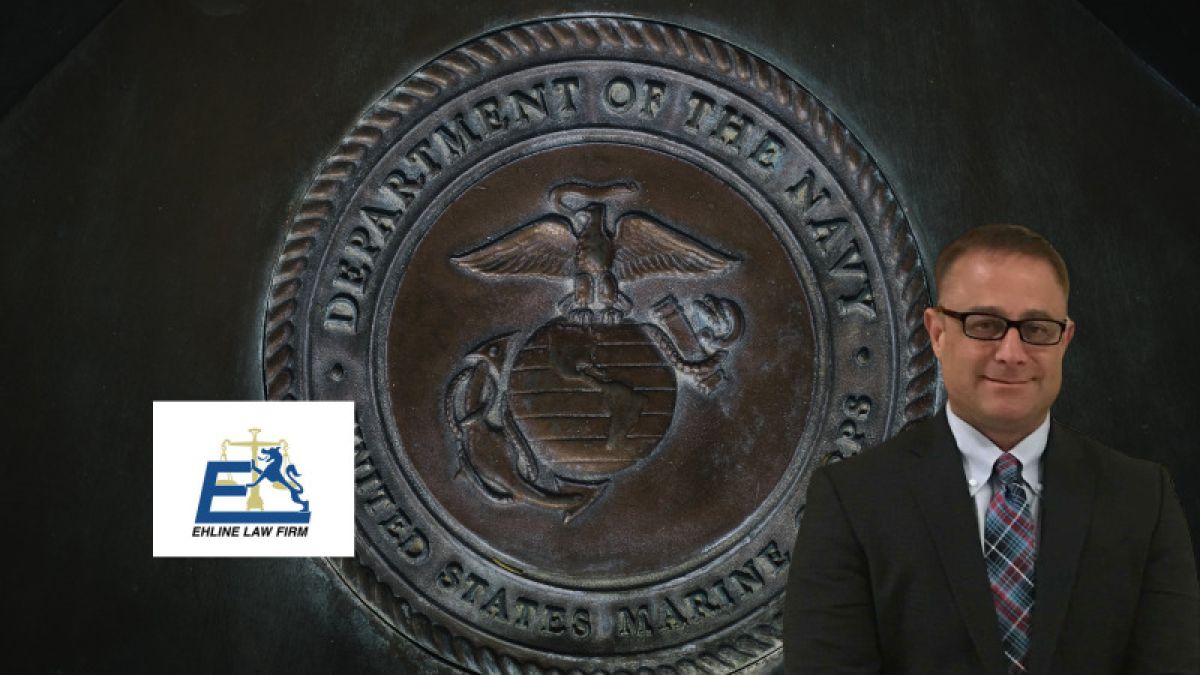 President Signs Historic Toxic Exposure Bill – What It Means for Vets?
On August 10, 2022, President Joe Biden took the much-needed step towards strengthening the health care and disability benefits available to veterans by signing the SFC Heath Robinson Honoring Our Promise to Address Comprehensive Toxics Act of 2022 or the PACT Act. The PACT Act is the most significant expansion on health care benefits provided to veterans suffering from service-related illnesses arising from toxic exposure in the last three decades.
According to the advocacy group Burn Pits 360, thousands of veterans died from exposure to burn pits. The Paul Ehline Memorial Ride website (501 c-19 military veteran's non-profit) has a website created by toxic exposure attorneys and veteran bikers. It will help guide all the veterans concerned about their compensation and disability benefits. Contact them to learn more about your rights if you suffer from service-related illnesses. Here is what we learned from the Paul Ehline Ride.
Origins of Sergeant 1st Class Heath Robinson Honoring Our Promise to Address Comprehensive Toxics Act of 2022
In May 2020, former sergeant first class Heath Robinson died at the age of 39 from a rare lung cancer believed to have a connection with the officer's deployment in the Middle East.
According to his wife, Danielle Robinson, Heath was an active, healthy, and fit soldier. However, in 2016, he started to experience fatigue, which he did not recover from after regular walks and exercises. Soon, he began to suffer from chronic nosebleeds and lost his voice. After several appointments with many medical specialists, they diagnosed him with Mucous Membrane Pemphigoid, a rare autoimmune disease.
As the doctors started to schedule his vocal transplant, Heath began to experience new symptoms not consistent with the rare autoimmune disease. A biopsy of his lymph nodes revealed that Heath was suffering from stage 4 adenocarcinoma lung cancer, an extremely rare cancer.
Heath's medical team consulted over 20 oncologists, researchers, and other specialists worldwide to discuss possible treatment options. Still, due to the rarity of the disease, they couldn't come up with any. Medical professionals believed that exposure to toxic chemicals, including burning human waste, could cause this rare cancer. The prognosis was worse; Heath only had a few weeks to live.
Heath immediately started immunotherapy, which helped him live for three years more after his initial diagnosis. However, he spent most of the three years inside the hospital, with emergency trips to the ER to deal with the medical complications arising from his cancer and disability claims. During the three years, Danielle Robinson had to take care of Heath, their 3-year-old daughter Brielle, the household, and her career as a physical therapist.
On May 6, 2020, Sergeant First Class Heath Robinson breathed his last and left behind Danielle and Brielle Robinson in this world. In honor of Heath Robinson, other service members, and the veteran community at large, the senate passed the bill on August 2, 2022, after several procedural hurdles.
President Joe Biden Signs the PACT Act 2022 at the White House
President Biden was one of the advocates for the bill after he lost his son Beau Biden to brain cancer. Biden believed that Beau's deployment to Iraq in 2008, where he was exposed to toxic substances from burn pits, was the cause of his cancer. His presidential campaign also spoke about meeting a "sacred obligation" to ensure the millions of veterans potentially exposed receive the benefits and care they deserve.
Fast forward to August 10, 2022, the signing ceremony of the PACT Act at the White House culminated decades of advocacy and hard work in raising awareness for the troops sickened by toxic exposures from burn pits, contaminated water, radiation, and other pollutants during their service. The East Room was completely filled with veterans exposed to burn pits and survivors during the signing ceremony. Danielle and Brielle Robinson were among them, the surviving family members of Heath Robinson.
After signing the PACT Act, President Biden took to the podium and started his speech by speaking directly to the now 9-year-old Brielle, letting her know why the Act was just as personal to him as it is to the Robinsons. President Biden also stated that the Act is the most significant law in the country's history.
How Will the PACT Act Help Toxic Exposed Veterans and Their Families?
Let's discuss a few crucial points of this bipartisan legislation, known as the PACT Act, and how it affects veterans.
Expands Access to VA Health Care Services
The PACT Act expands access to VA health care facilities to ensure veterans receive the care they deserve for service-related illnesses. The bill allows post-9/11 combat veterans to enroll in VA health care post-service for ten years.
For those veterans who do not fall within that window, the PACT Act provides a 1-year enrolment period. Such an expansion means more veterans can tap into the VA health care services without demonstrating service-connected disability.
New Evaluation Process
The PACT Act introduces a new process for evaluating and determining military service connection with different illnesses when there is sufficient evidence for toxic exposure and associated health risks but extremely challenging for claimants to prove.
The new process is more transparent than before, allowing the VA to make quicker policy decisions and ensuring more veterans have access to quality health care.
No Need to Prove Military Service Connection
The bill extends coverage to veterans exposed to burn pits, Agent Orange, and contaminated water at Camp Lejeune. Proving your illness is connected to your time in the service can often be tricky. However, with the new PACT Act, 23 additional specific health conditions remove the need for certain veterans and their survivors to prove a connection to their service.
Previously, veterans had to undergo a lot of paperwork and medical examinations before receiving health care compensation. The PACT Act speeds up this process.
Conduct Studies on Health Trends
Under the PACT Act, the VA must be proactive, conduct new studies of post-9/11 veterans, especially those serving during the Gulf War, and analyze health trends.
The Act also requires the Secretary of Veterans Affairs (VA) to create a group of VA professionals to develop a 5-year strategic plan for toxic exposure research.
Training for VA Personnel
To provide veterans with the best quality health care, the VA must provide their personnel with toxic exposure-related education and training.
They must establish an outreach program aimed at helping veterans with benefits and support related to exposure to toxic substances. Veterans enrolled in VA health care will also receive regular health screenings.
Availability of Resources
The PACT Act expands on the resources provided to the VA to ensure that the veterans receive timely access to health services and benefits. The Act gives VA the necessary mechanism to improve claims processing and authorizes 31 large health care centers across 19 states.
Schedule a Free Consultation with Toxic Burn Pits Exposure Lawyers
The $279 billion bill signed into the law is the most significant expansion of veterans' health care and benefits approval since Agent Orange Act, equipping the VA with the resources and tools to serve 3.5 million veterans exposed to burn pits, toxic smoke, and other pollutants during their service.
Although the bill intends to eliminate roadblocks for veterans seeking health care and benefits, navigating through the claims process and compiling the necessary paperwork can be challenging. We wanted to thank Paul Ehline Ride and their veteran bikers for all the insight about toxic burn pit exposure. If you need help, they can also put you in touch with lawyers and Veteran Service Officers (VSO).
We know they are ready to help us on in our fight against service-related cancer and diseases. They can help you access the health care and benefits you deserve. If you're a burn pits vet or suffered service connection-related illnesses, you know where to go for a free consultation on your disability compensation claim.