Maximizing Billable Time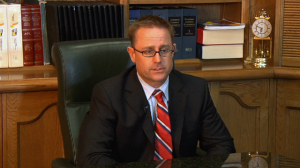 Your time is valuable– and perhaps you don't realize just how much so. Many attorneys face the prospect of burnout thinking that they just have to do "one more hour" of work. Many times under closer review they discover that their methods have been incomplete or inefficient.
There are many ways to make your office tighter and ready to take on more using less time. There are several strategies you can use to ensure more hours without the risk of burning yourself and your crew out.
---
Thinking of Hours in a New Way
Don't allow work to change you. If you are aiming for an average of 40 billable hours a week it is important that you don't allow it to destroy your nights and weekends. Your family is counting on your time more than your clients!
Don't fall into the obligation trap. Learn to prioritize between different clients and rank them by pay and need. By not pressing yourself too far too fast you can reduce the change of stress overwhelming you. Make sure to take time to yourself, including some weekends where you do no work at all!
Find a way to reduce the outside influence on your work. Establish clear boundaries and times to work on the case. Don't cram in time during your child's activities or during a conference out of town. Make sure to clearly delineate a time and place that your brain can utilize as just for doing office work.
Keep track of everything. Log every conversation, every moment researching, every second in court. Each minute is valuable to you and your office and can show both good faith and competence. Keep a smartphone, tablet, or a regular paper notepad can be invaluable for this task. There are new software programs that can assist in this task and can divide up tasks by hours.
Review efficiency with your staff. Discuss how to prevent interruptions and distractions and how their work can be more economical. There are often subtle differences in how you and your staff operate and ironing out any issues can benefit everyone in the long run.
Michael Ehline heads the Ehline Law Firm PC. He is an expert in auto liability and personal injury law and aims to assist new attorneys create and manage effective law firms. He is available for questions and serves as President of the Circle of Legal Trust.