Largest Class Action Torts in Legal Field Today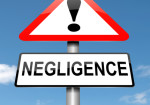 Concern about unsafe practices and ingredients in many products has been increasing. Also, there have been many high-profile cases in which companies have gotten held to account regarding millions of dollars by angry consumers who felt misled by claims. Most relevant here, thousands of injuries have made headlines across the country. Also, there is additional concern about corporate responsiveness.
Furthermore, there are many potential dangers with products on shelves and in hospitals. But most of all, there are several that stand out as the most egregious and numerous. These are the cases that are most cited in lawsuits against manufacturers or providers and most likely to be the cause of mass torts.
---
The Many Potential Dangers Listed
This include:
Transvaginal mesh: This implant is similar to a net, often used after a pelvic organ prolapse or to treat stress urinary incontinence that resulted in organ damage or perforation. It has also been known to address issues related to urinary infections and pain.
Transvaginal mesh, or TVM, has been used on tens of thousands of patients. A recent case reported by Bloomberg showed C.R. Bard Incorporated paying out $200 million to at least 3,000 patients injured due to the use of its TVM. Also, this only settles twenty percent of all TVM suits on the books today. But in this case, each victim receives about $67,000. But a West Virginian woman earlier received $3 million for similar injuries caused by TVM.
---
Widespread Transvaginal Mesh Usage:
Due to the widespread use of transvaginal mesh in patients for years, there may be many more victims out there unaware that they could get help. One of our members helps in these cases. Hence, Ehline Law's specialization in similar gynecological issues and medical malpractice has allowed us to understand and contributes to reduce the sheer amount of issues revolving around the misuse of this treatment (View website.)
Zofran: An anti-nausea drug illegally used to treat pregnant women off-label. But some use is leading to multiple congenital disabilities. Also, Zofran has been on the market for over twenty years. But it had become found that the drug was sold off label, causing thousands of congenital disabilities. On average, participants in mass torts receive about $600,000 with manufacturer GlaxoSmithKline pleading guilty to fraud charges revolving around Zofran's use and paying a $3 billion penalty.
The FDA Alert:
The FDA issued an alert in 2013 requesting that pregnant women do not take the drug. A similar 2011 FDA report connected the use of Zofran. Also, this is known as ondansetron, and it gave her an irregular heartbeat. Women that gave birth to children suffering from congenital disabilities are potential plaintiffs. But also included is anyone that had heart trouble. So after taking the drug, you should contact our offices immediately.
Xarelto: A blood thinner that was linked to cases of internal bleeding, even leading to death. The manufacturers, Janssen Pharmaceutical. Bayer Healthcare released the drug in 2011. But its use has now been linked to hundreds of injuries nationwide. Most of all, it was marketed as a rival to modern blood thinners. Additionally, these drugs are called Warfarin and Coumadin. But these drugs can cause severe bleeding. Also, there have been reports that injuries linked to Xarelto include brain hemorrhage, epidural hematoma, and pulmonary embolism.
Window To Sue Is Closing?
The Louisiana Record reported recently reported that the window for victims of the drug to file suits is closing. The FDA issued a statement saying that there is a significant chance of bleeding linked to the drug. Also, it has not gotten recommended for patients with heart valves. Hence, some patients get barred from using Strong CYP3A4 Inhibitors or Inducers. So this includes patients that may receive Thrombolysis or Pulmonary Embolectomy.
Contact our site if you or a loved one was affected by this drug. Our medical malpractice experts can assist you in finding medical care and building a case against the company that allowed this to happen.
Syngenta Corn: This is a genetically modified corn introduced by the Syngenta corporation. The company claimed that its MIR161 strain of corn got approved for export. When China and other nations rejected the GMO corn, the price of it crashed. Up to $3 billion in corn exports got lost due to the error.
The Syngenta Lawsuits:
Syngenta is in the middle of various lawsuits regarding its corn, with many farmers now receiving between 50 cents to $1 a bushel for lost grain. On average, farmers that had about 500 acres can expect somewhere between $50,000 and $63,000 in compensation for their lost time, money, and product.
IVC Filters: Are used to carry deoxygenated blood to the heart through a major vein. Unfortunately, there have also been cases where the filter fractured. So the remnants traveled through the bloodstream. Ultimately, this caused the lungs or heart to be punctured.
Mass Torts Are Just Beginning
So far, mass torts are just beginning against C.R. Bard, one of the companies sued over TVM issues. Furthermore, these filters were intended for temporary use. Also, they have become dislodged or broken, leading to them circulating in the body. Most important, some can even become stuck and difficult to remove. So all of these could result in severe injury or death. The FDA has twice issued warnings about the products.
So if you or a loved one have become hurt by any of the products above, please contact Personal Injury Warriors today for a free consultation. One of our members would be happy to help you. Our membership consists of medical malpractice and product liability specialists. Furthermore, these are people who have taken on the large drug manufacturers and distributors before. Also, a great lawyer is a powerful part of your recovery. Hence, it is a good idea to call or email us today for more information.