Importance of Statistical Efficiency in the Modern Law Firm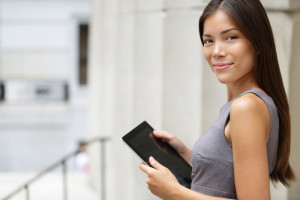 Running a modern law firm includes many different moving parts. There are often many aspects of managing that are overlooked. Even the best attorney can be hamstrung by poor organization, especially if the team needed for efficiency is not in place. By utilizing different aspects of actuarial statistics, an attorney can make their firm far more efficient than the competition.
---
Aspects of a Balance Sheet
An injury attorney in particular, must keep in mind the various aspects of keeping the books in the black. There are factors that depend on the number of attorneys involved in the firm and how many legal assistants and secretaries are employed. The number of people involved can lead to a dramatic increase of the caseload that can be sustained. Often the number of staff employed can lead to such an increase that it adds to greater than the sum of their parts.
With this in mind, the attorney can work with their secretary to determine the estimated value of each case. This can be due to each having a flat fee, an hourly rate, percentage, or the likelihood to win a contingency suit. This can assist in projecting the monthly, quarterly, and annual balance sheet.
---
Win or Lose, Staff Gets Paid!
Most contingency lawyers don't get paid or even eat for that matter, unless they settle or win in court. Furthermore, there is a need for a close examination of the expenses involved in cases as all times from signing the file, to archives and storage upon disposition. Beyond your own time, there is also the cost of staff involved who will get paid no matter whether you win or lose.
Of course, other factors may remain at play. For exaple, did your firm agree to cover medical expenses until a settlement? Have you hired an accident reconstructionist or a private investigator? Has overhead increased over the previous year or is projected to?
Is your time being used efficiently? Has your firm been involved in a series of cases that you've settled positively but pay out very poorly? Have you accepted a high-risk, high-reward case which you lost? How much has the time sunk into the suit affected your ability to take others? What is the opportunity cost for such a move?
There is also the need for efficient collections. If your firm is unable to gain the fruits of your labor, then where is the incentive to build further? Work with your staff to put in place efficient billing methods to achieve very high payment rates in a timely fashion.
The above ideas are a part of what can make your office the most efficient in the area and profitable for years to come.
Michael Ehline is a leading personal injury liability expert in Los Angeles. His firm, the Ehline Law Firm, has earned plaudits for its stellar success rate and client relations. The firm is a recipient of the 2015 Litigator Award and others. Ehline offers complimentary advice to attorneys entering into the legal field to build up a higher quality of professionalism.