Holiday Travel Can Expose Drivers To An Increased Risk of Injury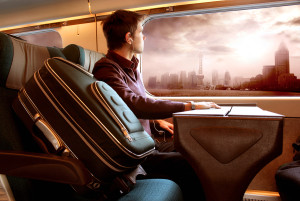 As November quickly comes to a close, the 2015 holiday season is unquestionably upon on us. For many people, this time of year means traveling to other cities and towns to see family and friends who sometimes live hundreds or even thousands of miles away. According to the United States Bureau of Travel Statistics, the Christmas and New Year holiday period is one of the busiest long-distance travel periods of the year, and 91 percent of long-distance travel in accomplished using a personal vehicle, such as a car.
Unfortunately, increased travel often leads to an increased risk of involvement in an accident, sometimes with devastating results for drivers and passengers. For this reason, anyone injured this holiday season should make sure that their legal rights are fully protected by retaining a Michigan auto accident attorney immediately after an accident occurs.
Drivers can take steps to reduce their risk of involvement in an accident
People who are planning on traveling by car this holiday season can take certain steps to reduce their chances of being involved in a serious crash. Some of these are detailed below.
Have your vehicle checked out – One of the simplest things that drivers can do to reduce their accident risk is to have their vehicle thoroughly examined by a mechanic. Issues such as worn tires or brakes, power steering fluid leaks, worn windshield wipers, and nonfunctional headlights and taillights can often be the cause of a serious accident and are easily rectified.
Plan your trip – Drivers should thoroughly plan their trip prior to leaving. Ensure that you know where you will be staying if your trip requires multiple days of travel and try and avoid routes on which there is construction.
Get enough rest and never drink and drive – The holidays, while relaxing, can involve late nights and drinking more alcohol than usual. It is important for drivers to ensure that they are mentally sharp by getting enough sleep before a trip and avoiding situations in which they may be tempted to drink and drive.