FAQs for Hiring Car Accident Attorneys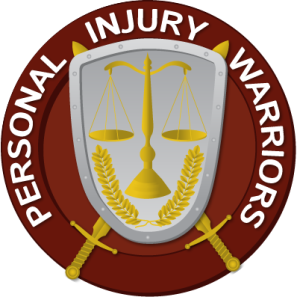 There are many questions car accident victims will have immediately following a bad smash up. This little primer was written with the help of injury law experts, and should significantly help the wounded wayfarer.
---
Knowing What to Expect is Half the Battle
When faced with the aftermath of a serious car or motorcycle accident, it is important to remember what needs to be done to get your family back together. This can include various moving parts that only the assistance of a skilled attorney can help with. Between medical coverage, a means to pay for it, loss of work, long term issues, more, the injured party may feel overwhelmed.
This is where Personal Injury Warriors can help. Our years of experience have taught us many valuable lessons. When you are considering whether to hire a personal injury attorney or which one is best, make sure to consider the following:
Reputation: Is the firm one that has built a reputation assisting clients? Has there been a long track record of sticking by clients, even if the case looks difficult? Many firms have been known to cut and run if faced with serious opposition. Is the firm or the members thereof involved in community service or industry associations? Have they won awards for their skills?
Results: What have the results been? Has the firm been able to get consistent, high value settlements for their clients? What does their track record say about the firm and what they have to offer for you and your loved ones?
Experience: How long has the firm been in business? Do the individual attorneys have experience in multiple jurisdictions? Have they had the time needed to become seasoned? Do they have the experience to avoid going to trial and creating a swift settlement? Have the attorneys on staff handled similar auto accident cases, and if so, how did those claims work out?
Specialization: Is the firm specialized for personal injury and auto accidents? In many cases accident victims are not sure if an attorney has the skills needed to take on their case. These types of cases are not for divorce and property attorneys. Make sure to know the difference.
Promises: Are the attorneys known for keeping their promises to clients and others? Have there been cases of the firm being unable to meet its obligations? Does the firm promise to work on contingency and not ask for any money unless they recover for you?
Dependability: Does the firm in question offer means of finding medical assistance– what about a means to pay for it? Do they have a reasonable percentage fee in case of victory? Does the attorney you are speaking with offer constant communication, especially over various channels, including in-person, phone, text, and email?
There are many other questions that can be asked, but these are a good starting point. When meeting with a prospective car accident attorney, read their body language and how they treat those around them. Do they make eye contact with you and have a concern for your issues? Do they seem ready to help in any way possible?
These and other reasons are why PIW has become one of the most trusted law firm membership organizations in Southern California. Our member's are famous for attention to detail, and their clients often reference them all as "second to none." Before being allowed to join, our members promise to use their skills to rebuild your life and help your family within any means that is lawful. Our member results show that their promise is one to keep.