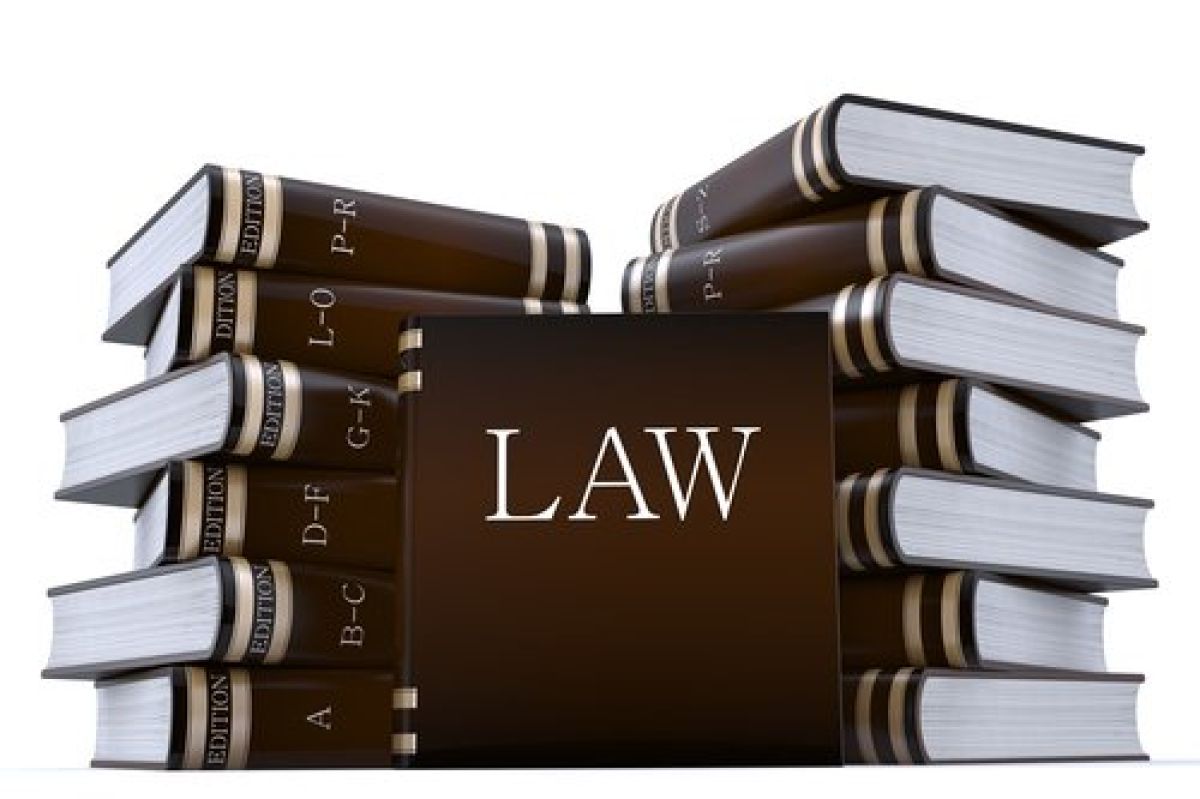 Will California State Bar Let Non-Lawyers Practice Law Soon?
It was cool when California allowed otherwise qualified people like Kim Kardashian to become a lawyer with no law school. But now it's out of control, say many lawyers with colossal student debt who worked hard to get their law license!
Members of the public may feel differently. But recent changes are afoot, and many with a California JD are not having it, not even close! In 2021, public comments and news broke that California would soon become the largest state in the country to let novices provide limited legal services and even become part owners in a law practice. (work experience is necessary for our courts, however).
This non-lawyer ownership rule would include employment and consumer debt collection so long as state bar associations like the CA Bar approve the professional conduct. However, these interlopers involved in law practice will be barred from handling jury trials. The current proposal seeks to roll stuff out in phases, so they don't discourage people from getting involved in the case. Step one will be housing. The following implementation will be the subject of collateral criminal cases or expungements.
The family, children, and custody practice areas will move forward to increase access in just 10 of California's 58 counties. The idea is alleged to improve consumer access to legal services in such a big state.
But licensed opponents claim the State Bar is poorly managed and trying to create bar fees to compensate for the irresponsible budget shortfall and poor investment training by the bureaucrats running the Cal Bar.
Task Force Finding?
The question of the so-called paraprofessional program (PPP) had received the state bar's blessings as one of the first steps in the program's creation. Other state bar associations and attorneys have dogmatically lobbied rules similar to California's task force.
However, California's bar association did things to help the state's regulators pass the new proposals in order, as found in our stringent series of markets that expect help in the last recent years. Licensing restrictions may be overlooked in some cases.
The board of trustees was looking towards the public to provide their opinion. They wanted to investigate whether non-attorneys with experience could represent clients and fill the justice gap with the Bar's Board entity approval, innovation, and final report to the state legislature.
We are Here to Guide You
Are you looking to stay updated or educated? Do you seek to follow our legal information news or require legal help from one of our leading local law firms?
Ehline Law and our injury attorneys are here to guide you through the public comment period or some other legal problem. No matter where you are in the world, you can learn everything here at this present time brought about by these proposed new rules from a firm attorney.
Why Is There a Need to Let Non-Lawyers Hang a Shingle in California?
Letting Greenhorns practice in a specific limited setting is not new, as we have witnessed different states starting similar programs. In 2012, Washington launched a program, and it is one of the oldest programs in the United States. It allows someone to provide legal advice and even fill out a legal document in a sympathetic, limited capacity. However, in 2020, other states, including the Washington Supreme Court, ended their program as it was ineffective to ensure accessibility to justice. Besides, Washington, Utah, and Arizona are currently piloting them through problems.
But why are these states letting outsiders practice or provide legal advice when they're not lawyers on a team? Why must a task force allow unlicensed people to practice law after decades of lawyer licensure?
Paraprofessionals Program Monitored by California Supreme Court Today
The program to introduce non-lawyers into the legal system in a limited capacity would cost around $1.65 million. The California Supreme Court would be responsible for monitoring the program. However, the daily administration would fall under the state bar in certain areas.
Although introducing non-lawyers into the justice system may sound absurd to some attorneys, there is a straightforward goal behind it to empower those who are not lawyers.
What About Family Law?
The goal is to provide legal services to low-income households that are not financially able to afford the legal equivalent of an attorney. This initiative by the state allows low-income households to receive legal advice on family law, criminal law cases, and employment. Like professional attorneys, these non-lawyers, also known as paraprofessionals, will have to comply with regulations. Paraprofessionals will have to complete a certain level of education to provide legal help or advice to their clients. However, the level of education expected of a paraprofessional would not be as extensive or expensive as a typical three-year law school program.
Law Firms Criticize the State Bar of California's Paraprofessional Program
When the news broke out that the State Bar of California was working hard on the justice problem and the several proposals put forward, there was a considerable backlash from many law firms and attorneys familiar with ethics rules and the newly proposed rules ignoring basic ethics rules in the legal business.
Proposal 1 – Co-ownership
One proposal that many attorneys who are presently members of the State Bar of California criticized is the ownership that would allow non-lawyer paraprofessionals to own 49% of a law firm. This proposal would allow legal professionals to work together at the same firm.
Although 49% is not a majority, which would mean that the foremost attorneys have the decision-making power, workarounds can allow paraprofessionals to have the majority vote. Paraprofessionals have the right to recruit several lawyers, allowing them to have a small ownership in the law firm. In doing so, paraprofessionals can ensure that any of these attorneys are on their side by voting the same as the paraprofessional.
This collaboration can force the attorneys with the majority votes to now become the minority in the law firm. Such collaboration between paraprofessionals and other attorneys in the minority will eventually lead to an environment where the primary attorneys leave the firm and abandon existing client cases. Another issue with co-ownership arises when one of the leading attorneys dies or cannot carry on with their law practice.
In situations like this, the ownership of the law firm would pass down to the paraprofessional unless the affected attorney passes on their interest in the firm to other attorneys. Co-ownership creates a whole whirlwind of dissolution issues, and attorneys criticized the proposals by stating that both the legal professions (paraprofessionals and attorneys) can work together without co-ownership. This would eliminate the hassles that would arise from co-ownership.
Proposal 2 – Fee Sharing for Legal Services
Another proposal for the paraprofessional program in California would allow both the paraprofessional and the attorneys working in the same firm to share fees. This was also met with severe backlash from legal services providers and attorneys, as they argued that the fee-sharing would affect the attorney's independent professional judgment on cases.
Also, attorneys can practice in different fields of law, while paraprofessionals can only practice in a limited capacity. This creates an unfair financial incentive for attorneys to take on cases that paraprofessionals cannot.
For example, a paraprofessional cannot advise clients on immigration issues, but an attorney practicing in that field can. So, for any clients, whom the lawyer provides immigration legal services to, the proposal would allow paraprofessionals to make a profit. This proposal is unfair because the paraprofessionals are making money off legal cases they can never practice unless they become professional attorneys.
Since the goal of letting non-lawyers provide legal advice is to make legal services more accessible to lower-income households, attorneys argue that there should be a fee cap on how much a paraprofessional can earn.
However, the California Paraprofessional Program Working Group (CPPWG) argues that introducing a fee cap would be unfair and discourage individuals from becoming paraprofessionals. The group claimed it is better to let market forces decide the prices rather than implement a fee cap.
This argument of letting market forces decide the rate is highly questionable, as increasing the supply of paraprofessionals would not necessarily bring down the prices. Therefore, it eliminates the entirety of the paraprofessional program that aims to make justice more accessible.
Let's take California, for example. There are many different educational establishments, and each year the number of intakes increases. According to the concept of market forces, the number of attorneys graduating, passing the Bar, and practicing law each year in the state should result in a drop in legal fees. However, there is still inaccessibility to justice in the state under the current model.
With the paraprofessional program, the state bar believes that it would improve accessibility to justice due to reduced legal fees. Although that makes sense, the legal market dynamics do not allow that. Ultimately, the paraprofessionals would charge their clients according to how much they are willing to pay for the legal help.
Other more famous factors would also influence the price paraprofessionals charge for legal services. A paraprofessional has two options for practicing: open their law firm or partner with other paraprofessionals or attorneys. This would lead to operational costs, which would affect the amount of money non-bar association members charge for efforts at providing industry legal services.
Justice, You Cannot Afford in California?
The access to justice report that the PPP working group relied upon did not demonstrate the magnitude of the situation in California. Jason Solomon, executive director of the Stanford Center on the Legal Profession, thinks the California bar's paraprofessional licensing proposal is on point.
Worse, the report, based on a survey conducted, stated that two-thirds of the individuals did not attempt to find an attorney. At the same time, it would allow the remaining individuals who could find an attorney to retain the services of one to answer questions and seek results in the end.
The report's findings suggest a "knowledge gap" rather than an "inaccessibility to justice." This is perhaps because the public in California is not aware of the similar programs already in place. California already has several professional programs that allow non-lawyers to provide legal assistance opportunities or help with specific concerns and legal matters.
The responsibility lies with the state government and the state bar to promote these programs and create awareness among the public. Besides the many different professional programs, California has an abundance of unaccredited law schools that charge lower tuition fees than accredited law schools.
Less tuition means less debt, which translates to lower attorney fees to expand the focus. However, graduates from these schools cannot pass their bar exam on their first attempt. There should be various study or training programs to provide these graduates with assistance in clearing the bar exam.
Is There a Better Solution to These Proposals?
The proposals put forward by the CPPWG aim to provide access to justice and improve the current system. However, the group's assumptions to push forward the need to allow non-lawyers to provide specific legal services are highly questionable. This assumption is that the paraprofessionals would charge much less than what attorneys are currently setting their clients.
A better solution would be to improve California's already available programs and legal services. For example, if high costs are the primary concern of residents in the state, lawyers should introduce telephonic or video conferences. This could allow them to operate at much lower costs.
These cost savings translate into lower fees charged to clients or other parties, thus improving access to justice for the victims and others they assist.
Another solution to improving access to justice would be to eliminate specific legal processes to expedite justice. For example, certain matters should not require court appearances. The state and the relevant institutions must review all possible options and solutions before investing millions of dollars in a program based on questionable assumptions.
Contact Ehline Law
If you've received injuries from an accident that was not your fault and did not have the financial resources to retain an attorney, contact us at (213) 596-9642 for a free consultation with our attorneys.
We offer our services on a contingency fee basis, where we take our fees from the recovery, helping alleviate the financial burden of hiring an award-winning attorney.