Apps for Injury Attorneys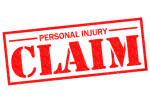 The integration of technology into the legal field appears to be accelerating rapidly. The modern personal injury law firm is often situated as much in cyberspace as it is in a brick and mortar building in the 21st Century. This offers a valuable opportunity for up and coming attorneys and their clients to make a more efficient, data friendly experience.
This is the case when compiling data and allowing it to be shared with interested parties. The advent of cloud technology has made this task much easier, and can keep information constantly updated and accurate. Let's review some of the potential services that lawyers can utilize for this task.
---
Modern Apps for the Modern Law Age
Software as a Service, or SaaS apps are of particular notes, especially when they can be used with the cloud. In the aim of retaining clients, the need for easily parsable data is a must. Your team may be made up of attorneys, legal assistants, paralegals, and others that traditionally would have to spend hours and hours gathering information to place in physical folders. With the helpful resources below this is no longer the case.
Ravel
Ravel has quickly become one of the most trusted legal resources available. As seen on Ravel's website, attorneys can utilize data garnered through a search on the site. This can be further separated by relevance and location. Furthermore, the sources found can be further ranked by citations, especially helpful when determining case precedent.
Data within the cases are also shown and can be narrowed down depending on court level, date, and place of origin. Utilizing the amount of data that even a ten minute search Ravel presents can be a bit overwhelming– in a good way. It can do in minutes what a week of research used to take in the traditional office.
Fastcase
Similarly, Fastcase is based on the cloud, offering means of research that goes beyond traditional options, such as WestLaw and LexisNexis. Fastcase has a dual search function that enables more specified results. In this system, the site allows for the topic to be searched not just for number of citations but also how many times it has been cited within a certain legal specification. The search results are also easily email-able to other people in your office and allow for a preview page to see the mechanics of the case.
---
In Case Management
The same can be said for SaaS resources for case management, including:
Mycase
One example is Mycase. This site claims to be one of the few that allow for full interactivity between attorney and clients. In this case, clients are able to login into a secure server to download and revise documents necessary to their case. This also allows for 24 hour access for increased cooperation and communication.
This can be seen through common use of documents, reminders, and even a calendar. This saves paper, time, and confusion and is much more efficient than traditional means of organizing data. Coupled with a means to quickly use existing data for easily created documents and some elements of business management applications, Mycase has a lot to offer.
LegalTrek
Another increasingly popular application is LegalTrek. This has been utilized as a supplement to other means of personal information management. This can include easy access to lists of contacts, separating personal and professional projects. With additional features to include documents with particular events and clients, your office might become a lot less cluttered.
Proclaim
Proclaim is a popular British application used between fields. While not as specialized to legal matters, its general strengths are there and acclaimed by thousands of workers. By being able to sort and organize data by topic, as well as having full social media integration, it has become an app to beat.
DocuSign
DocuSign is a must for the attorney on the go. It is not engineered for just the legal field but can become completely invaluable. By allowing attorneys, their partners, and clients to be able to sign and edit documents, the value is astonishing. This can save much valuable time and money running between clients, your office, and court.
Bill4Time
When calculating hours worked and billed, Bill4Time can be as valuable as you are. This application allows for an attorney to being recording time worked on their smartphone, tablet, or computer that can be transferred to data sources. This ensures that attorneys don't forget to mark down their time and has a standalone record of every minute they helped their clients.
These applications are not the be-all, end-all in the legal field, but represent important steps that any attorney and their firm can take to modernize their office. This streamlining will not just save time and money but also stress.
Michael Ehline is a Los Angeles-based attorney specialized in auto accidents and personal injury cases. His experience has led his team at Ehline Law to hundreds of victories in and out of the courtroom. He looks for the best possible sources to make the workplace a simpler and more efficient one. He has no vested interest in any of the companies listed above.