Amputation Attorney Information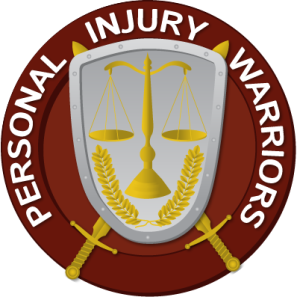 The loss of a limb or digit can be devastating for a person's lifestyle and ability to work. Their mental state could be shattered by such an event and find themselves mired in deep emotional and physical pain for months or years. Furthermore, the medical expenses for immediate care and long term therapy and counseling could easily be more than a family can sustain.
When such an event occurs, it is vital to not just have medical attention. A skilled attorney should be involved for many parts of the aftermath. There are many moving parts involved in the loss of a limb, including insurance issues, recurring medical problems, and holding the reckless party– if there is one– responsible. In the days and weeks after losing a body part, the victim is often not able to do this alone and can only seek restitution with an experienced advocate by their side.
That is why PI Warriors have some of the has become the Los Angeles and New York area's foremost amputation and personal injury attorneys. The experts at the PI Warriors, have successfully handled similar cases and have recovered millions for our clients. We start with an effective bedside manner, forming a bond with our clients that is unbreakable by opposing insurance companies or defendants in court cases. We also work on contingency, not asking for a nickel unless we recover compensation for you.
There are many reasons to have an attorney during this trying time. One is that your health insurance company or the reckless party's insurance may try to not cover your injury and its related cost. If either company is not covering the cost of your care or trying to deny you coverage, your attorney can step in to find you an equitable settlement. We can also negotiate for unemployment insurance, workman's compensation, or Social Security Disability if needed. If you're missing work, we will do our best to recover lost wages.
There are many causes of amputation, both in and out of the workplace. There are thousands of such injuries a year on the roadways or due to industrial accidents. Such amputation of fingers, toes, arms, or legs are some of the most severe injuries a person can sustain and could lead to long term issues, including infection and gangrene. No matter what the cause, the victim is in need of tremendous medical attention and will need assistance holding the other party responsible.
Depending upon your state of residence, Personal Injury Warriors will help you find medical coverage, pay your bills, and try and prevent the offending party from allowing such an event from happening to anyone else. Call us today for more information, including how to set up a free, no-pressure consultation with one of our members.