The Law Offices of L. Clayton Burgess – Lake Charles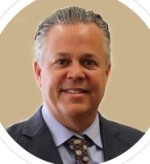 The Law Offices of L. Clayton Burgess has a team of dedicated and experienced personal injury attorneys who work as hard as possible to win the full settlements and verdicts their injured clients deserve. The firm has extensive resources to take on any type of negligent party from individuals to large corporations. In addition to the Lake Charles location, the firm has offices in Lafayette and Baton Rouge, Louisiana, so injured clients may visit whichever location is most convenient for them.
The office was founded by experienced trial attorney L. Clayton Burgess in 1999. Since then, Burgess has won numerous large verdicts for injured clients through pretrial, negotiation, and trial techniques. Due to his successes, Burgess was recognized on the list as one of "America's Premier Lawyers" and has appeared in magazine articles in Forbes and Newsweek.
Burgess works alongside his team of attorneys, David Rutledge and Angela B. Odinet. All three of these lawyers share the same mission to provide the highest quality of representation for every client. They are dedicated to helping injured victims receive the compensation they deserve from the responsible parties. The firm handles a wide variety of personal injury cases, including but not limited to the following:
• Car accidents
• Motorcycle accidents
• Drunk driving accidents
• Bus accidents
• Trucking accidents
• Commercial vehicle accidents • Offshore accidents
• Slip and fall accidents
• Workers compensation claims
• Nursing home abuse
• Medical malpractice
• Wrongful death
Burgess knows how to handle even the most complex personal injury, admiralty, and wrongful death cases, and brings over 20 years of trial experience to the table for every claim. The firm also represents clients in employment and civil rights matters.
Burgess is licensed to handle cases on the state level in Louisiana and Texas and on the federal level in the United States Fifth Circuit Court of Appeals, the Eastern, Western, and Middle Districts of Louisiana, and the Southern District of Texas.
Send Message to listing owner
The Law Offices of L. Clayton Burgess – Lake Charles