The Law Offices of L. Clayton Burgess – Baton Rouge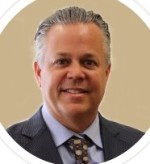 L. Clayton Burgess has over 20 years of experience representing clients and founded his own law practice in 1999. Since then, the Law Office of L. Clayton Burgess has opened offices in Baton Rouge, Lake Charles, and Lafayette and represents injured clients across the states of Louisiana and Texas. The firm also has the ability to represent clients in federal court in the United States Fifth Circuit Court of Appeals, the Southern District of Texas, and the Eastern, Middle, and Western Districts of Louisiana.
Together with his team of dedicated attorneys, Burgess handles many different types of cases for people who have suffered injury due to the negligence of others. Some examples of the types personal injury cases handles include:
• Motor vehicle accidents
• Drunk driving accidents
• Trucking accidents
• Bus accidents
• Commercial vehicle accidents
• Motorcycle accidents • Slip and fall accidents
• Offshore accidents
• Nursing home abuse
• Medical malpractice
• Workers compensation claims
• Wrongful death
In addition to personal injury cases, the firm also helps clients with civil rights and employment cases.
Burgess firmly believes that injured victims deserve justice and full recovery for their accident-related losses. His firm's mission is to provide zealous and aggressive representation throughout every stage of a case for every individual client. Through this mission, Burgess has succeeded in winning large financial awards for many clients at trial. The firm has extensive resources to take on even the most challenging opponents, such as large corporations, and puts those resources to full use in every case. Due to his accomplishments, Burgess has appeared in Newsweek and Forbes magazines and was named one of "America's Premier Lawyers."
The team of committed personal injury lawyers also includes David Rutledge and Angela B. Odinet who are equally dedicated to assisting clients receive proper compensation for their injuries.
Send Message to listing owner
The Law Offices of L. Clayton Burgess – Baton Rouge