The Law Offices of L. Clayton Burgess – Lafayette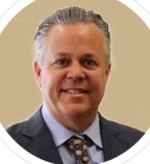 The Law Offices of L. Clayton Burgess is a professional law corporation helping clients with a wide range of personal injury cases throughout the state of Louisiana and Texas. L. Clayton Burgess is a highly experienced trial attorney with over 20 years of experience protecting clients' rights. His tireless devotion to his clients is evident in the numerous high dollar verdicts he has won for injured victims.
Burgess has been included in articles in both Newsweek and Forbes and was named one of "America's Premier Lawyers." He served on the Board of Governors for the Louisiana Trial Lawyers Association and participates in numerous trial attorney organizations.
Together with his team of dedicated attorneys, Burgess has a mission to work diligently to zealously protect the legal rights of his clients while passionately arguing on their behalf. Whether a case is at the pretrial, trial, or appellate stage, they will use the full range of their extensive resources to fully investigate, research, and develop an aggressive strategy in every individual case.
The Law Offices of L. Clayton Burgess handles a wide range of personal injury claims, including claims arising from the following:
· Rear end collisions
· Bus accidents
· Commercial vehicle accidents
· Trucking accidents
· Drunk driving accidents
· Motorcycle accidents
· Wrongful death
· Slip and fall accidents
· Workers compensation claims
· Medical malpractice
· Nursing home abuse
· Offshore accidents
Furthermore, the attorneys at the firm assist clients with cases involving employment matters and civil rights violations.
Burgess works with attorneys Angela B. Odinet and David Rutledge, who have approximately 18 years of combined legal experience. The Law Firm has the ability to handle cases throughout Louisiana and Texas, as well as federal court in the Eastern, Western, and Middle Districts of Louisiana, the Southern District of Texas, and the United States Fifth Circuit Court of Appeals.
The attorneys have extensive experience in taking on cases against large companies that often have legal teams working to avoid liability. Burgess and his team will use the full range of resources possible to help injured victims recover from even the most challenging cases. For the convenience of clients, they have offices in Lafayette, Lake Charles, and Baton Rouge, Louisiana.
Send Message to listing owner
The Law Offices of L. Clayton Burgess – Lafayette