Pacific Attorney Group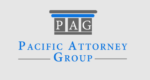 The trusted legal professionals at Pacific Attorney Group collectively possess more than four decades of experience. Our lawyers have been involved in almost every type of case, so we can reliably assist clients in many different situations.
Attorney Peter Lazarus attended the University of Chicago, Alfred University and the University of San Diego. He holds psychology-philosophy and law degrees.
His legal career spans almost 30 years. He initially worked for major insurers and defended their policyholders. After about a decade, Lazarus left the insurance industry and started representing accident victims. He has helped injured clients gain compensation for nearly 15 years and continues to do so today. Lazarus' insurance experience gave him tremendous insights into the strategies that stingy insurers use to fight legitimate claims.
Consequently, his expertise helps clients contend with insurance company tactics. He uses this knowledge to protect their legal rights and gain as much compensation as possible. Insurance companies may also settle cases faster because they know about his track record. This gives him a major competitive advantage that many attorneys lack.
Several hundred legal disputes have been taken to trial or mediated by Peter Lazarus. Meanwhile, he supervised cases that number in the thousands. His career has involved court appearances throughout California. Although we can't make any predictions or guarantees regarding your lawsuit, some verdicts and settlements have yielded millions in compensation. He has also successfully assisted clients in arbitration hearings.
Lazarus was admitted to serve as a judge pro tem in municipal courts. His current and former affiliations include memberships in the Consumer Attorneys and Beverly Hills Bar associations. He was recommended as an insurance lawyer in Best's Directory and highlighted as an eminent trial attorney in the Insurance Defense Bar Directory.
Send Message to listing owner
Pacific Attorney Group